Höstrapsens övervintring i södra Finland
Österman, Thomas (2017)
---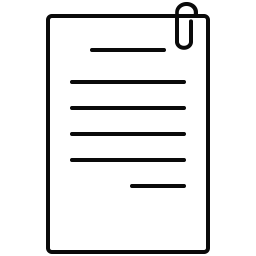 Yrkeshögskolan Novia
2017
All rights reserved
Julkaisun pysyvä osoite on
http://urn.fi/URN:NBN:fi:amk-201705249934
Tiivistelmä
Detta slutarbete tar upp de faktorer som avgör höstrapsens övervintring. Oljeväxter minskar på sjukdomstrycket i spannmålsdominerade växtföljder. Höstsådda oljeväxter har de ett bra förfruktsvärde med avseende på markstrukturen och växtnäringstillgången. De höstsådda oljeväxterna har en högre skördepotential jämfört med de vårsådda. Övervintringen är den största utmaningen vid odling av höstoljeväxter i Finland. Trots detta kan man lyckas med höstraps och få bra skördar Detta har lett till att den har blivit en allt mer intressant gröda.
Detta arbete presenterar en sammanställning av försöksdata från åren 2010 - 2016 över oljeväxternas övervintring. Försöken har utförts på Västankvarn försöks gård. Data angående temperatur, snömängd och tjälens djup har samlats in från Västankvarns väderstation. Försöksgrödornas övervintring granskas med avseende på de väderförhållanden som har rått under de specifika åren.
This thesis focuses on the factors that affect the overwintering of winter rape. Included in cereal-dominated crop rotations, oilseed crops reduce the pressure of plant diseases. Winter rape has a higher yield potential compared to the spring sown oilseed rape. Autumn-sown oilseed rape also has positive effects with respect to soil structure and nutrient mobilisation to the adjacent crop. Overwintering is the biggest challenge in Finnish conditions. In case of successful overwintering, winter rape gives high yields and because of this it has become an increasingly interesting crop for farmers.
The thesis contains a compilation of experimental data from the years 2010 - 2016 on the overwintering of winter rape-varieties. The experiments have been performed at Västankvarn experimental farm. Data on temperature, snow cover depth and ground frost were collected from the weather station at Västankvarn. The overwintering of winter rape-varieties is related to the weather conditions that prevailed during the particular years.
Kokoelmat