Your Åland Getaway: En resebroschyr om fasta Åland för generation Y och Z
Peitso, Xiu Maria Evelina (2019)
---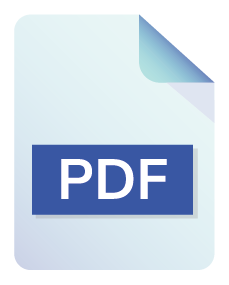 Peitso, Xiu Maria Evelina
2019
Julkaisun pysyvä osoite on
http://urn.fi/URN:NBN:fi:amk-201903283936
Tiivistelmä
Syftet med detta examensarbete är att skapa en resebroschyr över mindre kända besöksmål på fasta Åland för självständiga resenärer som tillhör generation Y och Z. Som uppdragsgivare för detta examensarbete fungerar resebyrån Ålandsresor, där verkställande direktör, Gunilla Karlsson, varit min kontaktperson.
För att skapa denna broschyr har jag läst in mig på teori om målgruppen, dess karaktärsdrag, konsumentbeteende och resetrender, forskningsmetodik, hur en turistbroschyr byggs upp samt kort gått in på grafisk design. Vidare har jag besökt Ålands officiella turistorganisation, Visit Åland, för att diskutera Åland som turistdestination. För att få en bredare förståelse av min målgrupp har jag utfört fyra kvalitativa djupintervjuer om resebeteende och resemotiv med personer som representerar målgruppen. Utgående från respondenternas svar och min uppdragsgivares tankar om målgruppen och slutprodukten har jag valt turistguidens innehåll och tema. Broschyrens tema är "aktiv semester" med fokus på aktiviteter samt på mat-, kultur- och naturupplevelser. Avslutningsvis utvärderar jag min egen arbetsprocess och presenterar uppdragsgivarens respons om den färdiga resebroschyren. Ålandsresor väljer i slutändan själva om de kommer att ha användning för broschyren eller inte.
The purpose of this Bachelor's thesis is to create a travel brochure covering less known tourist attractions on mainland Åland for independent travelers that belong to generations Y and Z. The end product will be given to Ålandsresor travel agency, where CEO Gunilla Karlsson has acted as my contact person. In order to achieve my purpose, I have used literature on how to create a travel brochure and subjects such as generation Y and Z, their characteristics, consumer behavior and travel trends, research methodology and graphic design. I have also visited Åland´s official tourist organization, Visit Åland, to obtain relevant information about Åland´s tourism. In order to acquire a deeper understanding of generation Y and Z, I have conducted four qualitative in-depth interviews with representatives from the target group about their travel behavior and travel motives. Based on the results from the interviews and discussions with Gunilla Karlsson, I chose to focus the contents of the travel brochure on cultural, culinary and nature related experiences and activities. The main theme of the brochure is "active vacation". Lastly, I will evaluate my learning process and present the feedback that I´ve been given by Ålandsresor on the finished travel brochure. Ålandsresor will choose whether or not they will use this brochure.
Kokoelmat