Huom! Theseus-tuen yhteydenotto on poissa käytöstä teknisten huoltotöiden takia 11.–15.10.2019. Ongelmatilanteessa ota yhteyttä oman ammattikorkeakoulun kirjastoon. Attention! Theseus Support e-mail is out of use 11.–15.10.2019. In case of problems please contact your own UAS Library. OBS! Theseus Support e-post är ur användning 11.–15.10.2019. Om du har problem, vänligen kontakta ditt eget UAS-bibliotek.
A Foresight and Strategic Development Proposals for Sport Business in Finland by 2025
Lundén, Roosa (2019)
---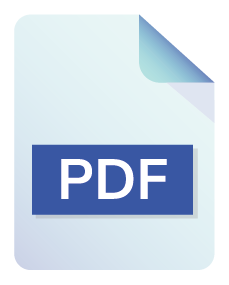 2019
All rights reserved. This publication is copyrighted. You may download, display and print it for Your own personal use. Commercial use is prohibited.
Julkaisun pysyvä osoite on
http://urn.fi/URN:NBN:fi:amk-2019060615217
Tiivistelmä
Foresight aims to detect upcoming change drivers and directions and prepare organizations to protect and develop their businesses. The objective of this research was to find out sports business stakeholders' opinions about the future of their business environment in Finland by year 2025. The goal was to find trends that could have significant effects on sport business and also to give proposals to sports organizations about how to prepare for them.
The study was performed using the Delphi method and applying both quantitative and qualitative approaches. The results were analyzed using the Multiple Perspective Concept (technological, organizational and personal focused changes). The data was collected in Future of Sport Marketing seminars in Helsinki 2015 and 2016 and via Webropol online survey tool. The first phase of the research was participated by 40 respondents and the consecutive phases by 20 and 15 respondents. The results were presented with the Future Radar tool developed by combining existing models of futures research.
In the first phase potential trends of change were sourced from the respondent pool. Next, participants assessed these trends based on their perceived probability, impact and plausibility. Six trends with the highest assumed impact to sport business were chosen for further elaboration. The last survey stage consisted of assessing the impacts of these trends on two layers (direct and indirect impacts). A Future Radar for each trend was then formed based on those assessments.
The results indicate that the perceived changes in sport business are numerous and trends have a multifaceted impact. The results concerned the general operating environment of sports organizations. Individual sports business practitioners can utilize the outcomes of the research process by considering the relevance of the Future Radars to their own operations. They can also apply themselves the foresight process created in the research.
Ennakointi pyrkii havaitsemaan tulevia muutosvoimia ja -suuntia ja auttaa organisaatioita liiketoimintansa turvaamisessa ja kehittämisessä. Tämän tutkimuksen tavoitteena oli selvittää urheiluliiketoiminnan sidosryhmien mielipiteitä toimintaympäristönsä tulevaisuudesta Suomessa vuoteen 2025 mennessä. Tavoitteena oli löytää trendejä, joilla voi olla merkittäviä vaikutuksia urheiluliiketoimintaan, sekä antaa ehdotuksia organisaatioille millä tavoin tulevaan voisi valmistautua.
Tutkimuksessa käytettiin Delfoi-menetelmää sekä kvantitatiivisin että kvalitatiivisin menetelmin. Tuloksia analysoitiin moniperspektiivisen (teknologiset, organisatoriset ja yksilölliset muutokset) lähestymistavan avulla. Aineistoa kerättiin Helsingissä järjestetyssä Future of Sport Marketing -seminaarissa vuosina 2015 ja 2016 sekä Webropol-alustan avulla. Tutkimuksen ensimmäiseen vaiheeseen osallistui 40 ja jatkovaiheisiin 20 ja 15 vastaajaa. Tuloksien esittämiseen käytettiin tulevaisuudentutkimuksen aiemmista malleista yhdistettyä Future Radar eli Tulevaisuustutka-mallia.
Tutkimuksen alussa vastaajajoukolta kerättiin potentiaalisia muutostrendejä. Seuraavalla kierroksella osallistujat arvioivat trendejä niiden todennäköisyyden, vaikutuksen ja toivottavuuden suhteen. Tästä valikoitui jatkoon kuusi trendiä, joilla arvioitiin olevan suuri vaikutus urheiluliiketoimintaan. Viimeisellä kyselykierroksella arvioitiin näiden trendien mahdollisia seurauksia kahdella tasolla (välittömät ja välilliset vaikutukset). Vastauksista muodostettiin jokaiselle trendille oma tulevaisuustutka.
Tulokset osoittavat, että tulevaisuuden uskotaan tuovan urheiluliiketoimintaan monia muutoksia ja trendien vaikutukset ovat monitahoisia. Tutkimuksen tulokset koskivat urheiluorganisaatioiden yleistä toimintaympäristöä. Yksittäiset toimijat voivat hyötyä tutkimuksesta joko pohtimalla luotujen tulevaisuustutkien antia omaan toimintaansa tai soveltamalla itse tutkimuksessa luotua ennakointiprosessia.
Kokoelmat