Jordlingar
Reid, Melina (2019)
---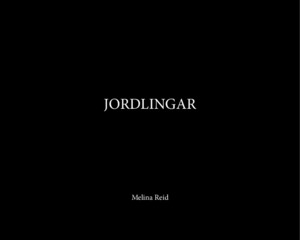 2019
All rights reserved. This publication is copyrighted. You may download, display and print it for Your own personal use. Commercial use is prohibited.
Julkaisun pysyvä osoite on
http://urn.fi/URN:NBN:fi:amk-202005036853
Tiivistelmä
Arbetet handlar om några av de varelser som bor på jorden, förutom människan tar jag upp kor, grisar, får och kycklingar. Syftet har varit att ta reda på de likheter och olikheter vi har samt försöka förstå människans synsätt på dessa djur. Vilka föreställningar har vi om andra djur? Jag har även tittat lite kort på om det är möjligt som människa att leva med att äta en enbart växtbaserad kost. Jag har läst böcker men har även tagit med mina egna samt vänners erfarenheter som djurägare men också min erfarenhet som utbildad sjuksköterska. Jag har besökt 4H gårdar i Sverige samt besökt Gotlands Djurfristad där djuren får leva på sina egna villkor.
Det slutsatser jag kommit fram till när det gäller våra likheter och olikheter är att människan har väldigt många grundläggande likheter med andra arter när det gäller, kroppsbyggnad och känslor. Däremot har människan en förmåga att kunna förändra och bygga upp världen på ett sätt som andra arter inte kan. Därför känns det extra viktigt att människan tar tillvara på sin intelligens och skapar en värld där alla varelser får leva väl och må bra.
Vad jag också kunnat förstå är att det inte innebär ett faktum att få B12 brist om vi avstår från att äta kött, men det är viktigt att äta varierad kost och att det kan vara bra att kolla upp sina blodvärden och kanske ta kosttillskott.
This work is about some of the creatures that live on earth, humans, cows, pigs, sheep and chickens. The purpose has been to find out what similarities and differences we have and try to understand what approach humans have towards other animals. What conception do we have about other animals? I also shortly looked into if it is possible for a human to live a life eating a plant-based diet. I have read books and I also included my own and my friends' experiences as animal owners as well as my ex-perience as a professional nurse. I visited 4H farms in Sweden and I also visited Gotlands Djurfristad where the animals can live on their own terms.
The resault show that, when it comes to our similarities and differences, humans have many basic si-milarities with other species in terms of physique and emotions. However, humans have the ability to change and build the world in a way that other species cannot. Therefore, it feels extra important that humans take advantage of this intelligence and creates a world where all creatures can live a peaceful and prosper life.
I also understand that it is not a fact that we get B12 deficiency if we leave out meat and other animal products from our diet, but, it is important to eat a varied diet and that it may be good to take a blood test after a few years to see the outcome and also to take supplements.
Kokoelmat