Social inclusion of Non-EU/EEA students in Finnish higher education institutions: the case of Vietnamese students.
Cung, Quan (2022)
---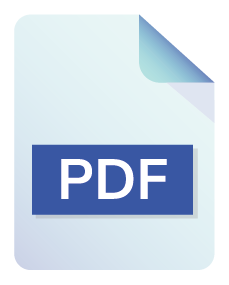 Rajoitettu käyttöoikeus / Restricted access / Tillgången begränsad
2022
All rights reserved. This publication is copyrighted. You may download, display and print it for Your own personal use. Commercial use is prohibited.

Julkaisun pysyvä osoite on
https://urn.fi/URN:NBN:fi:amk-202204245793
Tiivistelmä
Quan Cung

Social Inclusion of Non-EU/EEA Students in Finnish Higher Education Institutions – The case of Vietnamese students

March 2022

Diakonia University of Applied Sciences

Bachelor's Degree Programme in Social Services

Bachelor of Social Services and Health Care


The European Union has witnessed a significant increase of international students over the past decades. In Finland, the number of foreign students, who are from outside of Finland and pursuing their higher education degree, made up of 6.8% to 7% total higher education students in 2017 (Finnish National Agency for Education 2018). Among them, 28% are from a European Union/European Economic Area (Non-EU/EEA) nation, while non-EU/EEA students account for 78% in Finnish higher education institutions. Therefore, social inclusion has been a concern among EU-zone higher education institutions, as well as Finnish higher education institutions.

The study is conducted with the qualitative approach to answer the questions "How do non-EU/EEA students experience social inclusion in Finnish higher education institutions (FHEI)?". Semi-structured interview is used as a way of collecting data, which is a common tool in qualitative research. The interviewees are university students coming from Vietnam and arriving in Finland before the academic year of 2019-2020. Before the official interviews, I ensure that the research permit and consent agreement are agreed upon and signed by the working life partner and the interviewees.

There are 4 interviews with 4 interviewees conducted via video calls in September 2021 due to the pandemic restrictions. Each interview lasts for 46 to 56 minutes. Open questions are asked during the interview sections in order to let the interviewees express their feelings and develop their answers under moderate control of the interview flow. After collecting data, thematic analysis is used as a tool and an approach to the data. Theme analysis is a helpful approach for evaluating diverse study participants' viewpoints, revealing parallels and contrasts, and producing unexpected discoveries. The analysis was done within each individual case and across cases to identify the connections and generate rigorous outcomes. I follow strictly the ethical principles, such as confidentiality, authenticity, confirmability, and conflict-of-interest avoidance.
The study contributes new findings to the current literature and provide some insights from an underrepresented group of students, which is non-EU/EEA student group. The research findings reflect the current state of social inclusion in Finnish higher education institutions (FHEI), and what key determinants are from the lens of students. In addition, the study also tries to address what could be done to improve social inclusion as a reference for decision-makers in Finland particularly and in other EU members generally while promoting inclusive education and social inclusion in higher education institutions.

The outcomes reflect positive social inclusion at Finnish higher education institutions. In addition, the study finds out factors affecting social inclusion and sense of belonging, such as active learning environment, interactions with teachers and peer students, classroom involvement, staff's support, equal access to information, language difference, classroom involvement, and being equally treated by teachers and staffs.

The study also proposes some managerial implementations for FHEI Board of Managers and Decision Makers to improve social inclusion towards international students. For instance, language differences should be taken into account more carefully in communication channels (messages, emails, blogs, news). The important role of teachers and staffs as front-tier interactors with students needs to be addressed. Additionally, more activities in terms of diversity or international orientation should be initiated or advertised. International students appreciate programs such as Buddy, Tutor, and Stu-dent Ambassador programs. Decision Makers could allocate more budget into those programs to perhaps host more Ambassadors from different nationalities or organize more events for tutors and tutees to gather all together.


Keywords: Social inclusion, Sense of belonging, Finnish higher education institution
Kokoelmat